Looking for a good fit
Struan McDonough graduated four years ago from the University of Manchester, where he completed a Computer Science and Mathematics degree which included a yearlong placement with IBM. He has worked at several firms and joined BJSS two years ago, working on two different projects for two very different, well-known clients.
He said that software development is a collaborative process, so people looking to join a company need to make sure it's the right place for them. It's essential to research and make the best of the interview. He recommended Glassdoor as an excellent research tool where you can see honest, anonymous reviews. If the company rates less than 3.5 stars, take a look at the comments. How the company responds to those comments gives an insight into how they are likely to respond to issues at work.
A company's mission statement can give you an excellent feel for what it believes in and how it operates. In Struan's experience, the companies that look after their staff and give them the best sense of wellbeing know their own goals and purpose. This information is usually on the "About" page of their website. How well do their values align with your own? If it's a good fit, then you'll be working with people who believe the same things as you. Check the company's blogs to see if they're acting on their beliefs. For example, BJSS is committed to values such as inclusion and local investment, commitments which are evidenced by actions including hosting Manchester Digital's Digital Her programme, supporting a digital city festival and providing tuition in local schools.
It's a conversation
Struan said that interviews aren't just about answering questions and trying to impress. You'll be talking to real people doing real jobs, so treat it as a conversation. You might want to ask how the company will be helping you in your first weeks at work or how it will support your personal development. You can ask interviewers what they find challenging about working for the company. Some challenges can be exciting to deal with – like working on a fast-moving project – while others, such as a tendency for managers to be a little tough, might be a problem. Interviewers won't necessarily be so candid, but you can get a very clear idea of life in the company when they are.
Ways of working vary from company to company. An organisation's response to the pandemic can show how it balances its business needs with looking after its people. BJSS sent out regular care and wellbeing packages during the lockdowns, a welcome gesture that showed the company cared about its people.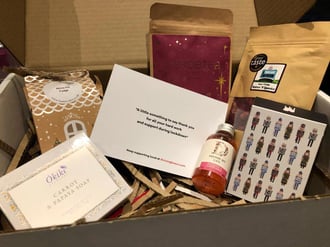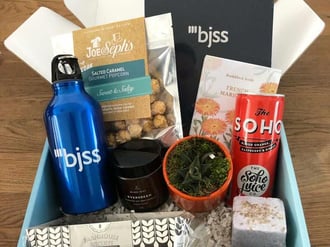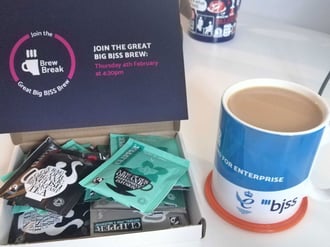 What's important to you
Tom Webb was one of the first to join the BJSS Academy as a fully remote member, not setting foot in an office until seven months into his career. He summarised his main criteria for assessing potential employers, which included location, size, personal development, culture, roles and project types.
It was important to Tom that he could choose a location that kept him close to friends and family while also having future opportunities to relocate. From the point of view of personal development, he said that a larger company might have bigger development budgets, but a smaller company may offer a better one-to-one mentoring programme and easier access to senior members. He wanted to join a smaller, friendly company and has found that although BJSS is growing, it still operates like a small company with a flat structure.
Diverse routes into tech
Dan Webb took up Tom's point that the only thing you need to get into tech apart from programming experience is an ability to solve problems. When looking for people to join the BJSS Academy, Dan looks for passion, potential and problem-solving. Unlike some industry training schemes, BJSS Academy members are employees – you don't have to apply for a job at the end because you've already got one. BJSS Academy members have included English graduates, a sheep farmer and a casino manager – proof that talent can come from any route.
Dan listed his top tips for people looking to make a career in tech as:
Don't give up!

Get a Git repository, get involved in code challenges and add them to your repo

Find out how the web works underneath

Stand out by adding tests to your code.